Another Google Pixel 6a unboxing video goes into more detail
The Google Pixel 6a was unveiled in May officially, but there have been copious leaks before and since, including a short unboxing video. Want to see a longer one? YouTuber Fazli Halim has published an 11-minute long video wiht the phone.
Now, Halim speaks Malay and the automatic subtitles and translation don't do a good job. But the specs of the phone are already known – 6.1" AMOLED display (60Hz), 12.2MP wide and 12MP ultra wide cameras, Google Tensor chipset, 4,410mAh battery with 18W fast charging and a $450 price tag.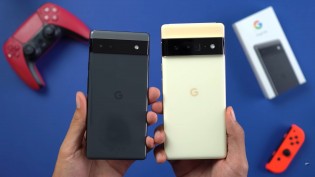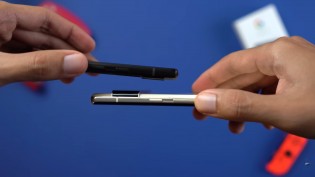 Google Pixel 6a (left) and Pixel 6 Pro (right)
The retail package contains a USB C-to-C cable and a transfer adapter (USB-C to female A), which can be used to pull data from your old phone. Here's the video, below that we've listed some key moments you might not want to miss:
At the 2:30 mark, Halim compares the Pixel 6a to the 6 Pro, which has a noticeably bulkier camera visor (with more advanced hardware inside, of course). You can see the camera in action at 8:50 and Halim did tweet out one photo. Unfortunately, we can only see it after Twitter's compression.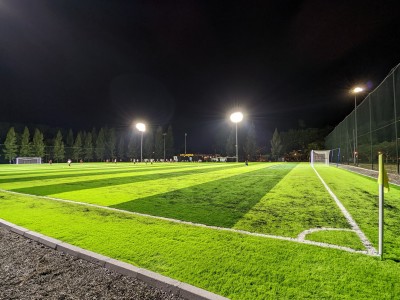 A photo from the Pixel 6a, unfortunately, it was compressed by Twitter
The Google Pixel 6a will go on sale starting on July 21, over a month away from now. It will be available in the following countries: Australia, Canada, France, Germany, Ireland, Italy, Japan, Puerto Rico, Singapore, Spain, Taiwan, United Kingdom and the United States (strangely, Malaysia is not on the list). You can find a list of local prices here.