Every Old Character The Walking Dead Series Finale References
Warning: spoilers ahead for The Walking Dead series finale.
With its "we are the ones who live" message, The Walking Dead's series finale looks resolutely toward the future, but the episode also features a number of emotional callbacks to characters lost along the way. Coming out of AMC's The Walking Dead series finale, conversation is understandably revolving around two specific familiar characters, with Andrew Lincoln's Rick Grimes and Danai Gurira's Michonne returning to set the stage for their upcoming spinoff. Sadly, most fan-favorite The Walking Dead actors from seasons past lack the luxury of an onscreen cameo by virtue of their characters dying.
Regardless, The Walking Dead's "Rest In Peace" finds a way to pay homage to these fallen heroes. Whether through visual allusions, in-dialogue references, hidden cameos, or cute The Walking Dead Easter eggs, the series finale carves out one character callback after another in its quest to honor the past before a new chapter begins. While some of these dead character tributes came in plain sight, others only become apparent after closer examination or, indeed, verbal confirmation from those behind-the-scenes.
Related: What Happens Next For Every Walking Dead Character
Daryl Carrying Judith Like Beth In The Walking Dead Series Finale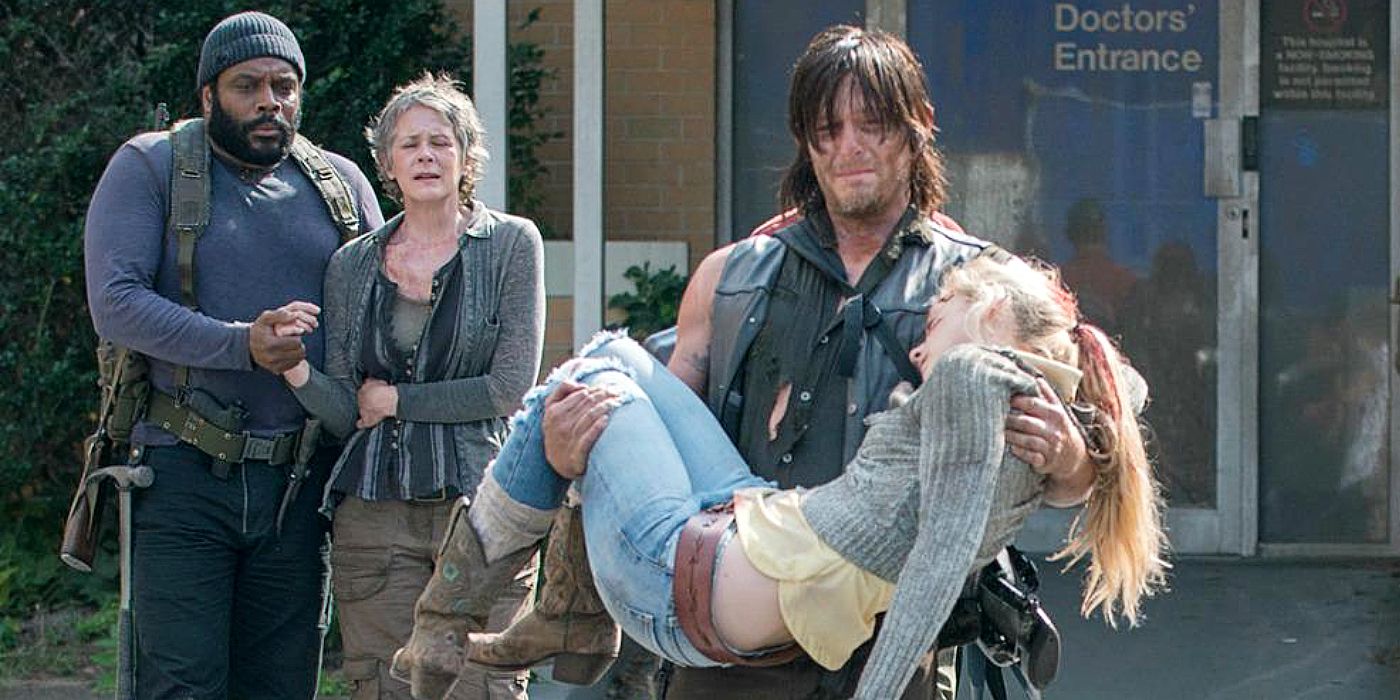 The Walking Dead series finale's first major character nod comes in the opening frames, with Norman Reedus' Daryl Dixon bursting into the Commonwealth hospital with Judith in his arms. The imagery of this scene serves as a visual tribute to The Walking Dead's Beth, portrayed by Emily Kinney between seasons 2 and 5. Killed by the villainous Dawn, a dead Beth Greene is carried out of Grady Memorial Hospital in the arms of Daryl Dixon. The parallel between Judith and Beth as young girls Daryl forged sweet bonds with, combined with the hospital setting, allows The Walking Dead to conjure memories of Beth in the opening moments of its final episode.
The Beth comparison not only works as a tribute to Emily Kinney's popular The Walking Dead character, it also accentuates the desperation in Daryl's voice. Having been forced to watch Beth die under his watch in The Walking Dead season 5, Daryl is even more determined to avoid the same fate befalling Judith as he carries her limp body into an abandoned hospital. With Norman Reedus soon moving onto a new chapter in his The Walking Dead career with Daryl Dixon, one last reminder of his relationship with Beth draws a line under losing his apocalypse sister.
Daryl Dixon Remembering Merle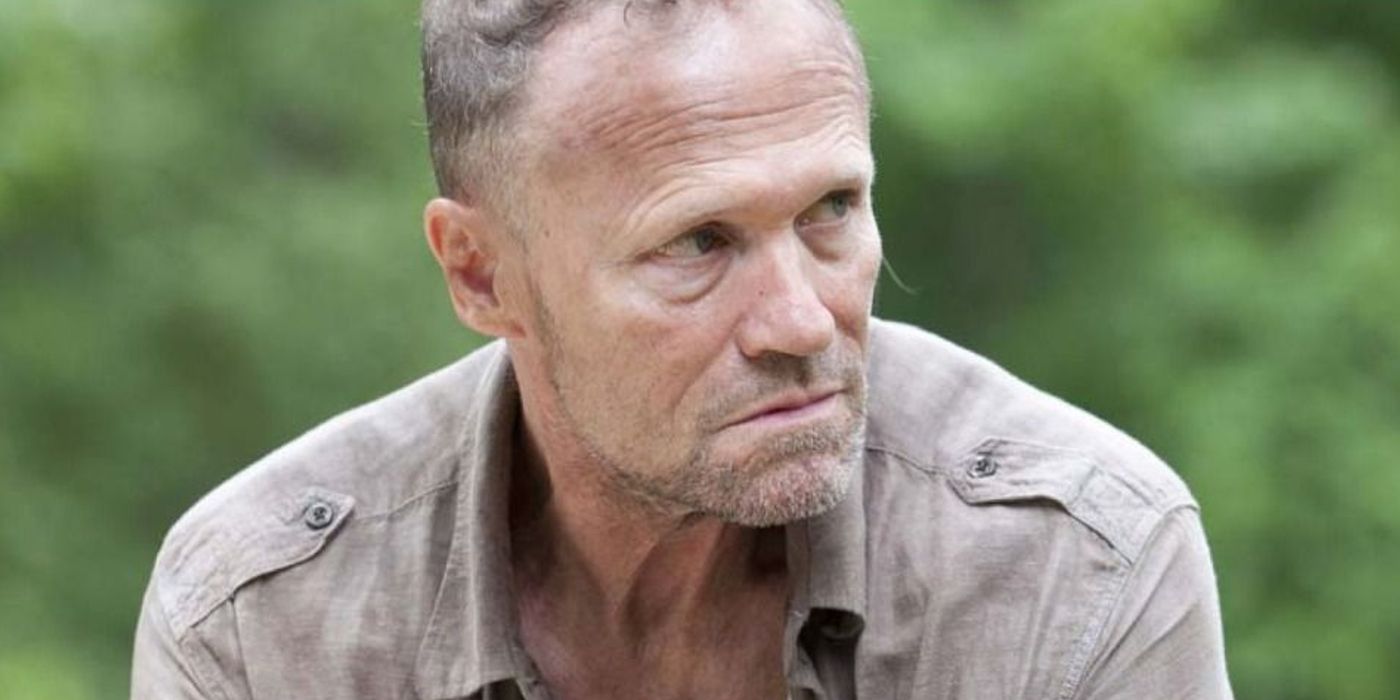 In addition to Beth, Daryl Dixon remembers another character close to him in The Walking Dead's series finale. Explaining how giving blood to Judith would be super-easy and barely an inconvenience due to his status as a universal blood donor, Daryl mentions, "Merle used to make me sell it when I was a kid." The line pays homage to Michael Rooker's character, who debuts as an outbreak original in The Walking Dead season 1 before dying in season 3.
Despite being close, the Dixon brothers shared an uneven relationship, with the morally-questionable Merle often leading Daryl down the wrong path. The Walking Dead series finale's line about Merle selling his brother's blood for cash reminds audiences of how much Daryl Dixon has grown over the course of the show, bursting out from his older brother's shadow and becoming a true hero of the zombie apocalypse. Nevertheless, the mention also highlights how Merle remains on Daryl's mind even in The Walking Dead's present.
Related: How The Walking Dead's TV Show Ending Is Different From The Comics
The Commonwealth's "Glenn Hat" Survivor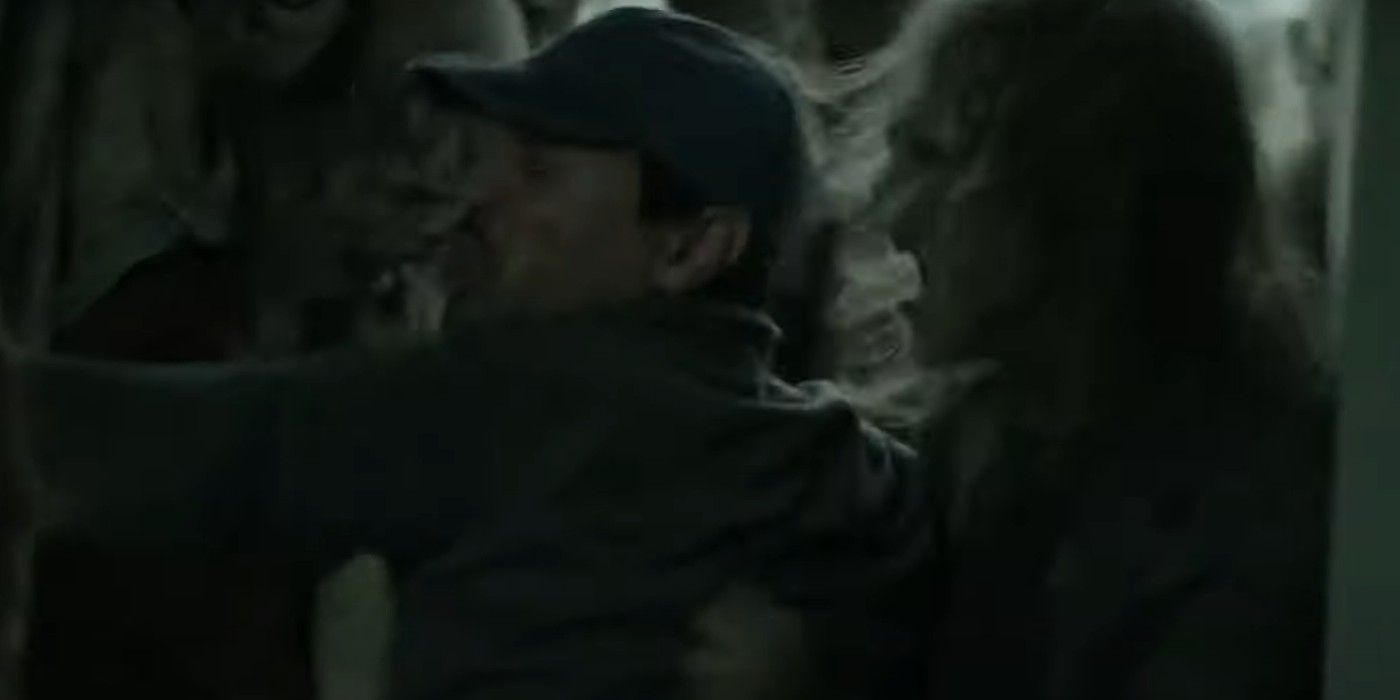 While Daryl mentioning Merle was as obvious a character throwback as can be found in The Walking Dead's series finale, one subtle tribute to Steven Yeun's Glenn Rhee easily goes unnoticed. When variant walkers are bearing down upon the Commonwealth hospital, several citizens are seen getting swallowed by the horde as they attempt to gain entry. One such citizen is wearing a strangely prominent baseball cap, and this hat is the exact same style as the signature headgear worn by Glenn throughout his The Walking Dead tenure between seasons 1 and 6.
The Walking Dead has paid tribute to Glenn through the medium of hats before. Both Lauren Cohan's Maggie and the couple's young son, Hershel, have been spotted wearing the same style of cap in tribute to Glenn, who became Negan's batting buddy in The Walking Dead season 7's premiere. The prominence of this unnamed survivor's hat in The Walking Dead's final episode feels too blatant to be a coincidence, and will undoubtedly remind many of the ever-popular Glenn Rhee.
Maggie & Negan Discuss Glenn's The Walking Dead Death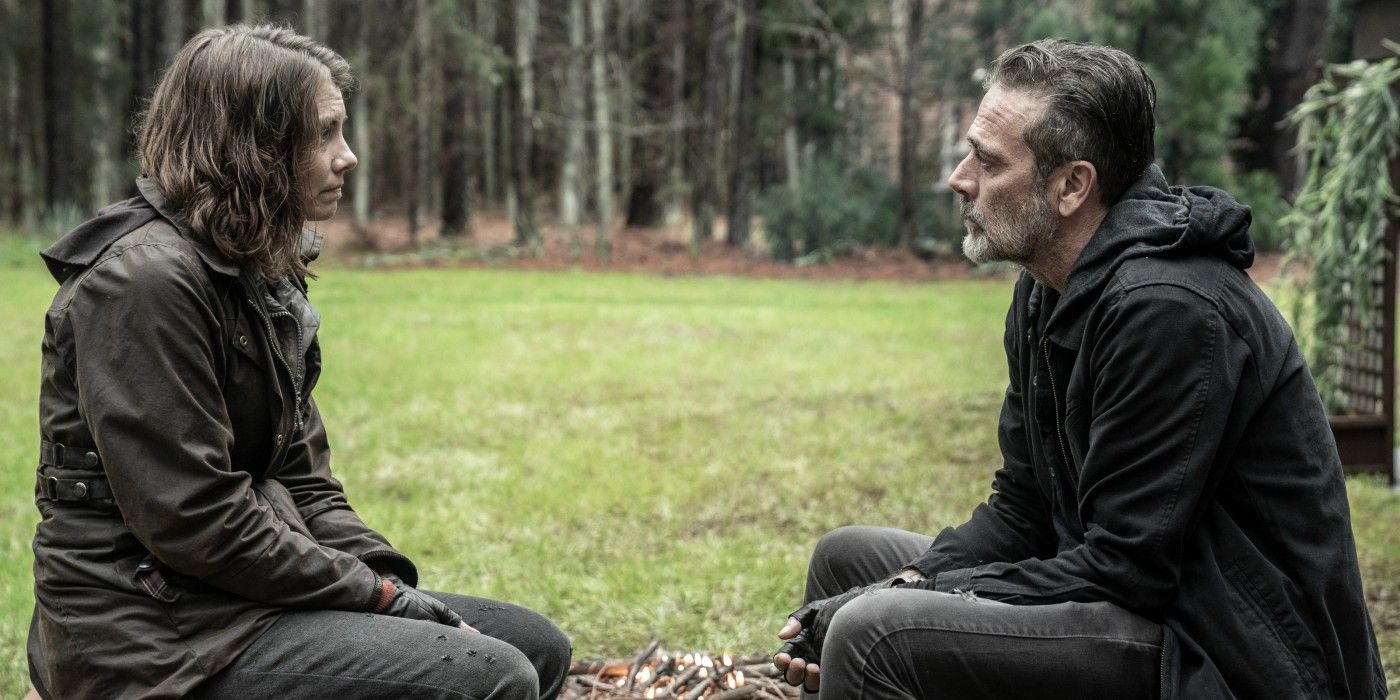 A stray baseball cap is far from The Walking Dead's only series finale shout-out to Glenn, with Maggie and Negan sharing one last heart-to-heart over the incident that claimed his life. After receiving a metaphorical spanking from Rick Grimes, Negan has gradually redeemed himself since The Walking Dead season 9, and season 11 saw Maggie finally admit she had begun to trust Glenn's killer. With the Commonwealth giving Negan a taste of his own medicine, the ex-villain apologized to Maggie in a personal, genuine manner. Although Maggie acknowledged his remorse and recent efforts to make amends, she also confirmed her inability to ever truly forgive Negan for Glenn's murder.
Glenn's death was, for better or worse, a turning point in The Walking Dead history. For Steven Yeun's character to have such a heavy spectral presence in the series finale is, therefore, only appropriate. Additionally, Maggie's struggle to forgive Negan means Glenn's presence will now hang over AMC's upcoming The Walking Dead: Dead City spinoff series, which involves Maggie and Negan taking a trip to New York. Glenn will evidently continue to prove a point of contention within their unlikely partnership.
Related: Every The Walking Dead Community's Status After The Series Finale
Chandler Riggs' The Walking Dead Series Finale Cameo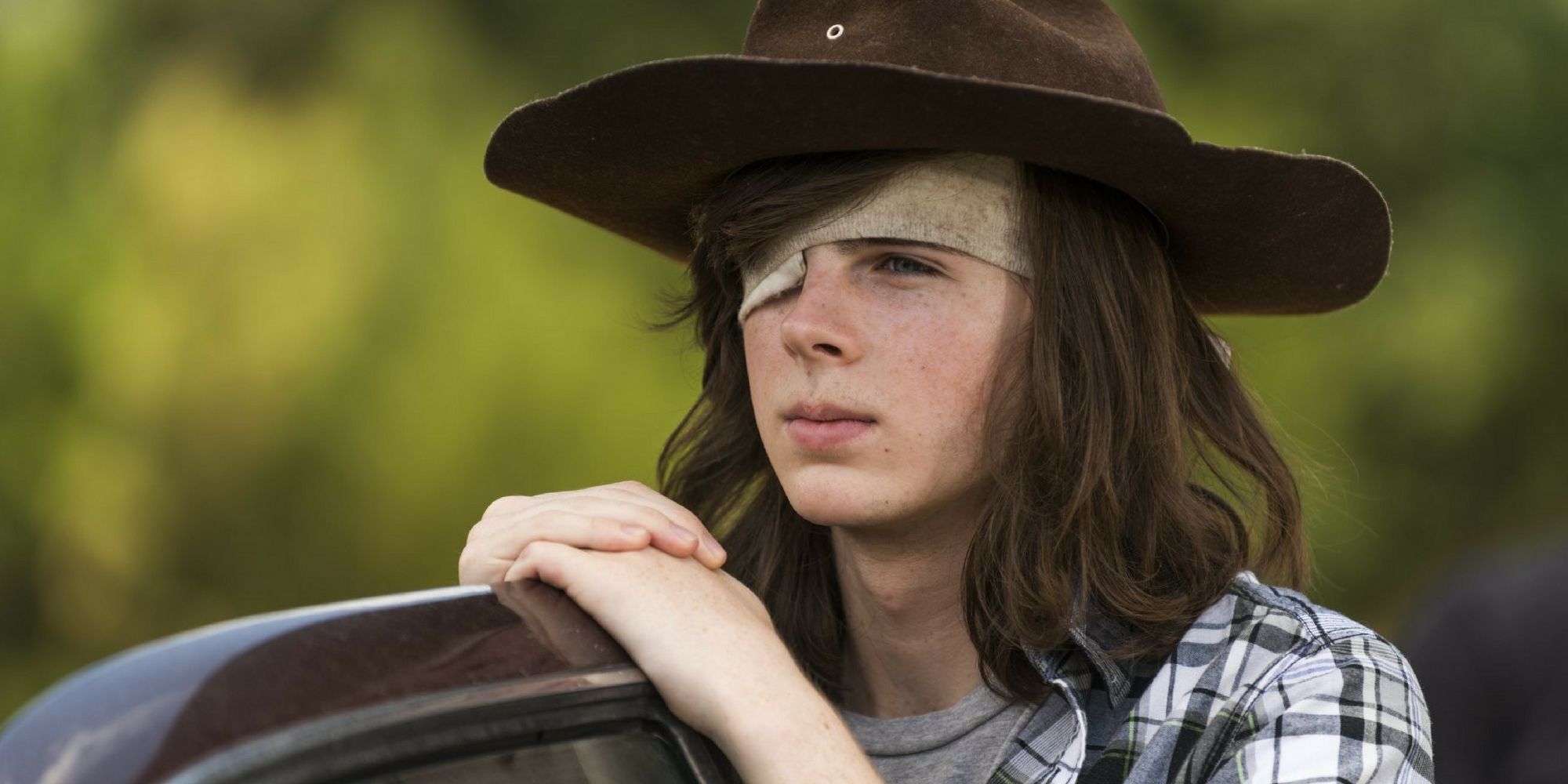 Playing Carl Grimes since The Walking Dead season 1, Chandler Riggs made a highly-controversial exit in season 8 after receiving a zombie bite whilst rescuing Siddiq. For obvious reasons, Carl was never likely to resurface in The Walking Dead's series finale, but Chandler Riggs himself apparently does – even if most viewers likely failed to notice. As Riggs revealed, he visited the set of The Walking Dead when the final scenes were filmed, and was hastily handed an impromptu costume for a wide-shot cameo.
The actor claims he was sporting a hat and a hoe during his fleeting appearance. This must mean Chandler Riggs was playing an unnamed Alexandria or Hilltop resident for his The Walking Dead series finale cameo. Alas, discerning him from the crowd is like a Commonwealth soldier trying to discern Aaron, Lydia, Jerry, Elijah, Luke and Jules from a crowd of zombies.
All The Walking Dead Series Finale Voice Cameos Explained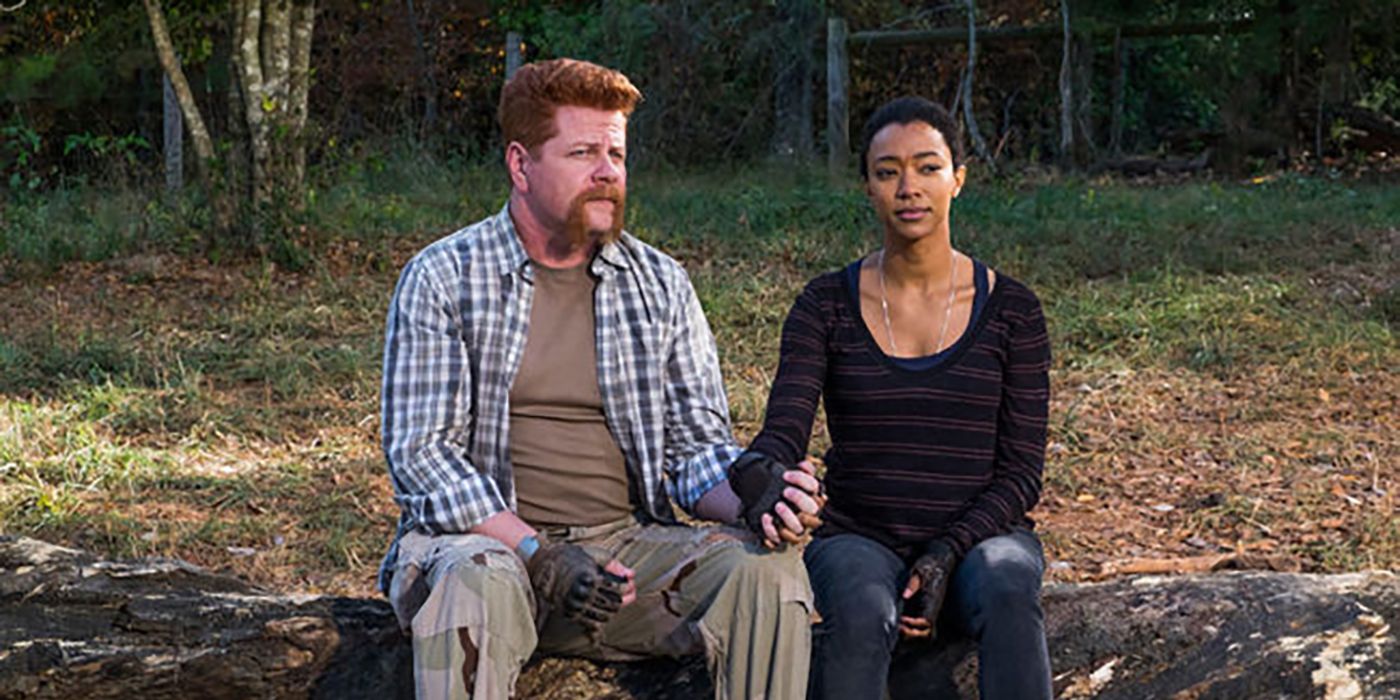 The final moments of The Walking Dead orbit the single line, "We are the ones who live." While many of the voices uttering this mantra are spoken by characters already in The Walking Dead season 11 such as Daryl Dixon, Maggie Rhee, Rick Grimes, and Negan Smith, several former actors recorded lines for the montage also. The vocal returnees are Chandler Riggs as Carl, Michael Cudlitz as Abraham, Sonequa Martin-Green as Sasha, Lennie James as Morgan, Laurie Holden as Angela, and Steven Yeun as Glenn, creating an array of The Walking Dead series finale voice cameos.
Lennie James continues to portray Morgan Jones in Fear The Walking Dead, while Michael Cudlitz has directed several episodes of the main series since his death in The Walking Dead season 7, meaning their cameos are no surprise. Chandler Riggs already revealed his on-set visit, while Laurie Holden appeared in a Walking Dead series finale commercial. Sasha and Glenn are arguably the most surprising additions, since both have found greater fame since departing the zombie apocalypse. Martin-Green currently stars as Captain Michael Burnham in Star Trek: Discovery, while Yeun has appeared in Minari and Nope.
Related: The Walking Dead's Shocking Season Finale Death Toll Explained
Every Old Character In The Walking Dead Series Finale Flashback Montage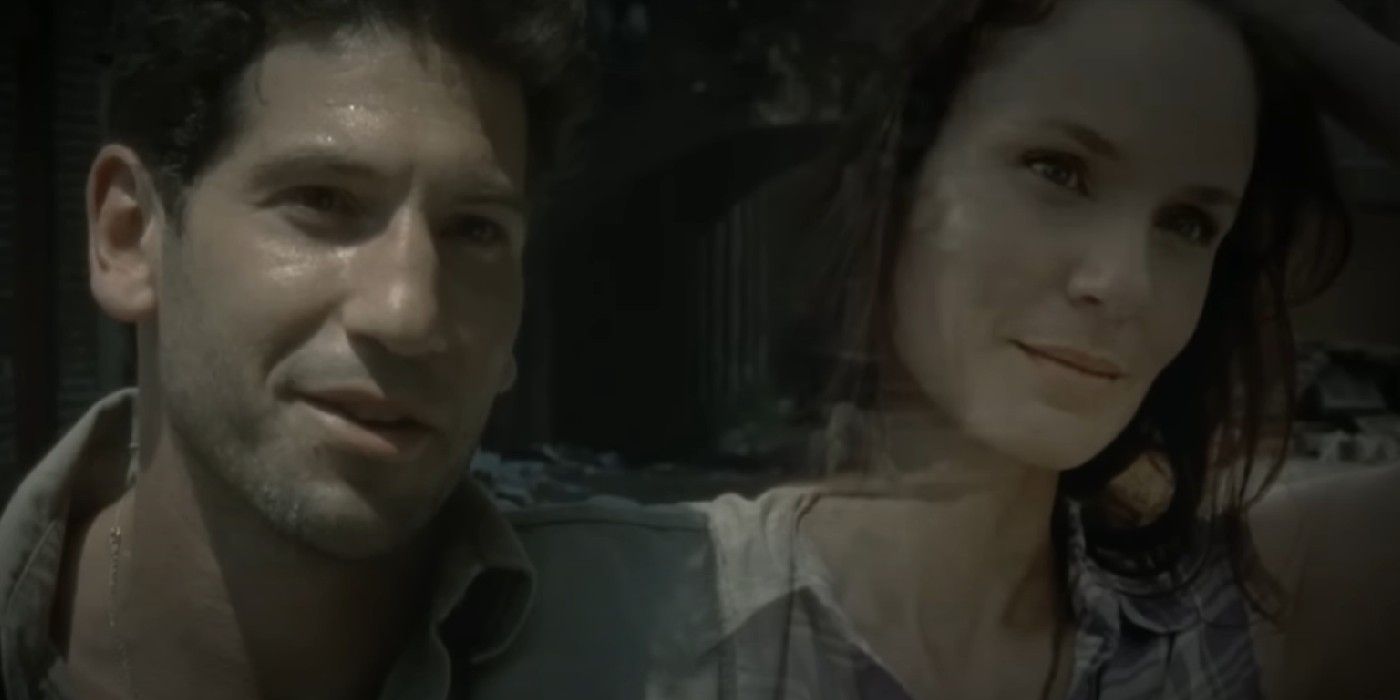 In addition to the chorus of familiar voices, The Walking Dead's final moments include a scrapbook of flashbacks to characters not lucky enough to be "the ones who live." The photo album begins with Carl Grimes immediately following his brush with death in The Walking Dead season 2, before seguing into Sarah Wayne Callies' Lori during the prison arc and her temp-love Shane, played by Jon Bernthal. Viewers then see Jeffrey DeMunn as Dale, IronE Singleton as T-Dog and Steven Yeun's Glenn.
As Michonne takes over narration duties from Rick, the next flashbacks incorporate Michael Cudlitz's Abraham, Laurie Holden's Andrea, and Lawrence Gilliard Jr.'s cannibal-friendly Bob. The sprint then includes Avi Nash as Siddiq, Tom Payne as Jesus, the late Scott Wilson as Hershel, Emily Kinney's Beth, Chad Coleman as Tyreese, Sonequa Martin-Green as Sasha, Alanna Masterson as Tara, Katelyn Nacon as Tara, and Callan McAuliffe as Alden, who perished as recently as The Walking Dead season 11. The final departed characters seen in The Walking Dead's montage are, appropriately, Tovah Feldshuh as Deanna, who founded Alexandria, and Christian Serratos as Rosita, who represents the final major death in The Walking Dead.
In one final barrage of departed characters, "Rest In Peace" remembers Lennie James' Morgan and Shiva the expensive CGI tiger, while Laura the Savior, played by Lindsley Register, appears in an Alexandria council scene. Pollyanna McIntosh features as Jadis following her shift to The Walking Dead: World Beyond, then "look at the flowers" kids Lizzie and Mika flash up. A bloody group shot shows Corey Hawkins' Heath, Jordan Woods-Robinson as Aaron's partner Eric, and the miserable Spencer Monroe, played by Austin Nichols. The last frames quickly honor Jason Douglas' Tobin, Austin Amelio's Dwight, now appearing in Fear The Walking Dead, and Maggie's group from The Walking Dead season 11.