Hogwarts Legacy On Switch Needs A Touch Of Magic
Hogwarts Legacy's delayed Switch release warrants extra content and better integration of Switch motion controls to incentivize players to wait.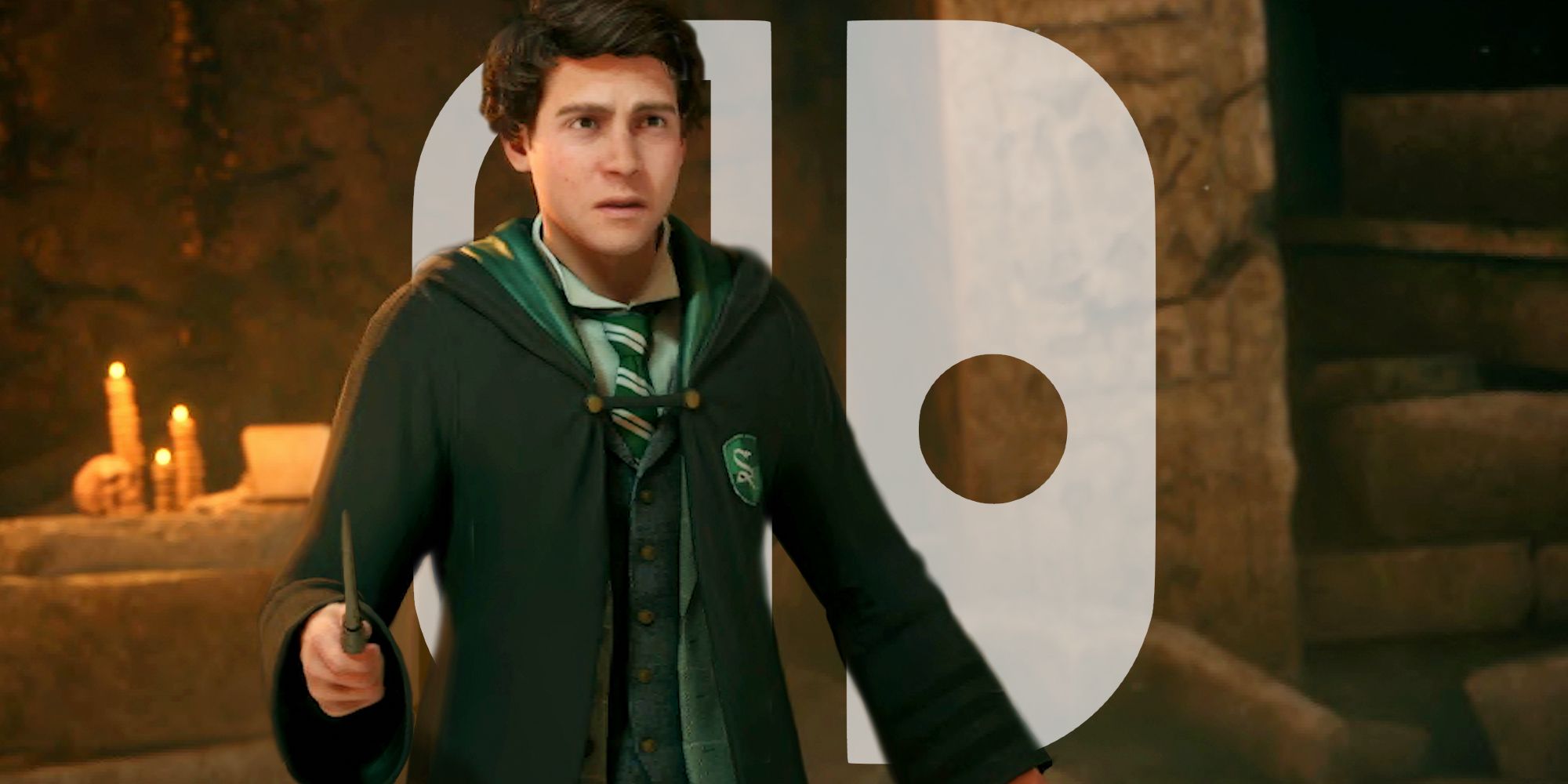 Portkey Games announced that Hogwarts Legacy would be available on the Nintendo Switch with a later release date of July 25, 2023, while the game launches on current-gen consoles and PC on February 10, feeding fears that the Switch version will be the weakest. Hogwarts Legacy will focus on a single-player story without multiplayer modes. Also, as a refreshing change of pace, Hogwarts Legacy will not feature microtransactions, unlike other Harry Potter franchise cash-grabs including the now-defunct Harry Potter Spells app, so players can expect an uninterrupted, completely immersive adventure back into the wizarding world.
The Nintendo Switch is much older than current-gen consoles, so it's questionable whether the Switch's hardware can handle a large 2023 release like its counterparts. Hogwarts Legacy's delayed Switch release date sets the Switch version's sales at a large disadvantage since there is an increased possibility that players would have bought Legacy on more modern consoles and players would have little reason to buy another version of the game, regardless of the portability that the Switch version may promise. In order to justify the extra half-year wait, the Switch version needs extra content and a meticulous play experience.
Related: Hogwarts Legacy Character Creation Allows For Trans Witches & Wizards
The Switch Version Of Hogwarts Legacy Is Already At A Disadvantage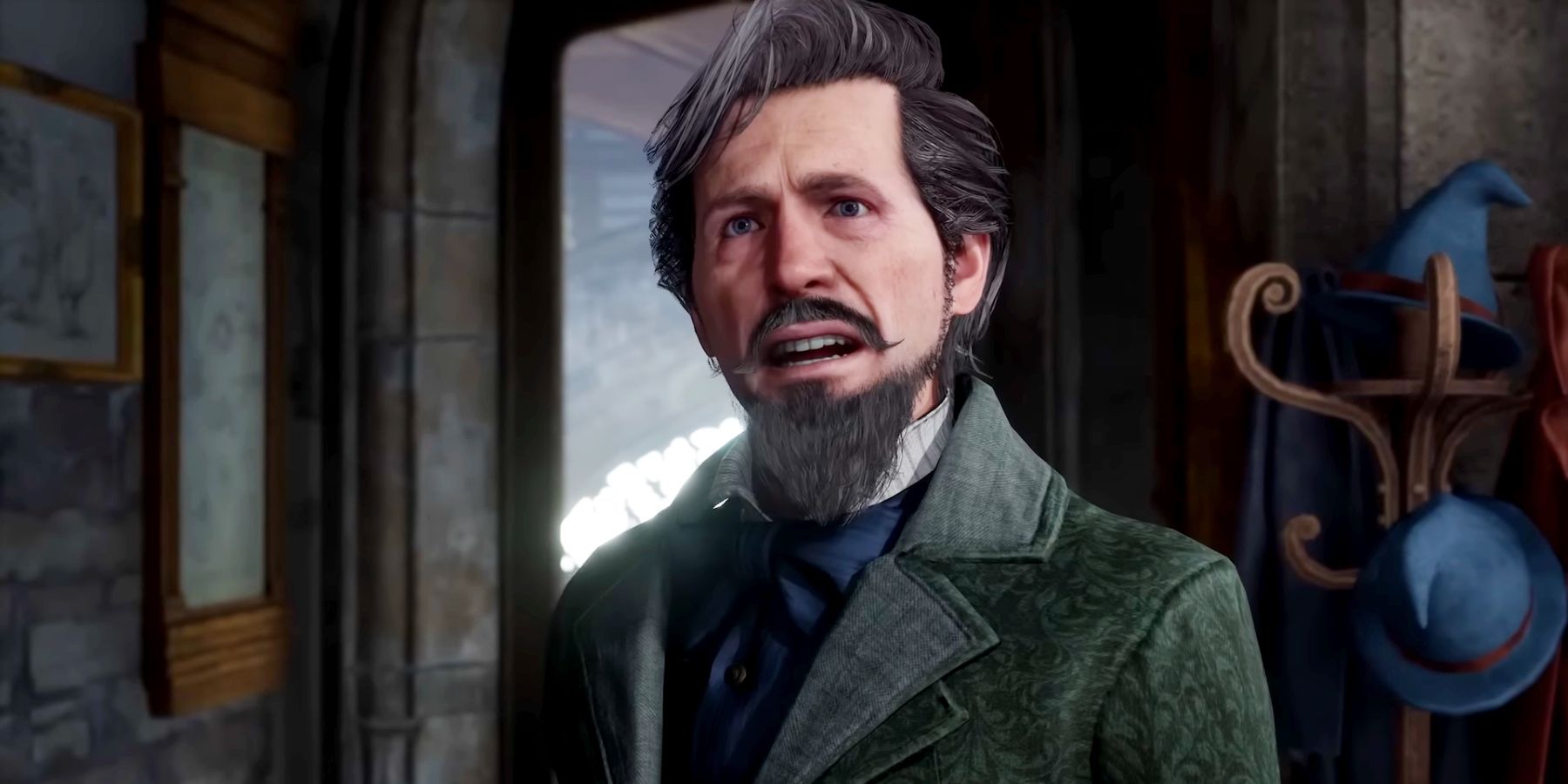 Although Hogwarts Legacy promises to be a Harry Potter version of Rockstar's Bully, the Switch release likely won't compare to its current-gen console and PC counterparts. The official Hogwarts Legacy website hasn't confirmed a cloud-based Switch release – the current cover art says "Download required to play," implying that the Switch version won't be cloud-based. Given the performance issues of other cloud-based Switch games like the broken Kingdom Hearts Switch port, perhaps this is for the best. However, a Switch cartridge version has a limited capacity in terms of size and processing power, so having a version of Hogwarts Legacy that's graphically comparable to current-gen consoles demands a cloud-based version.
Hogwarts Legacy Can Use The Nintendo Switch's Special Features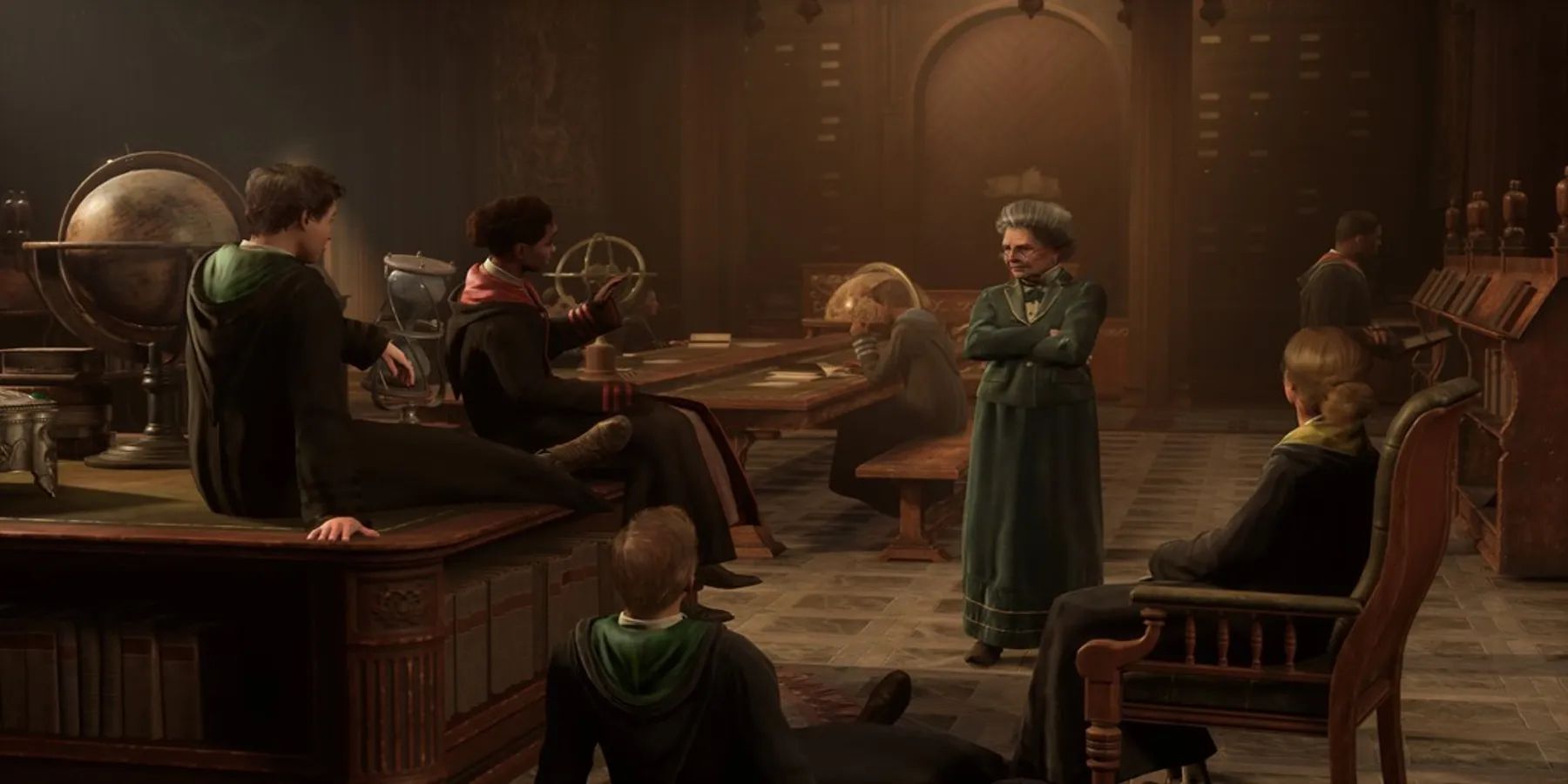 The Switch version can make up ground by looking toward PlayStation, where Hogwarts Legacy will use the PS5's DualSense to hopefully great results, so the Switch version needs to similarly utilize the platform's motion controls. Spells on the PS5 will have weight through the utilization of the right side of the DualSense's haptic feedback and adaptive triggers, so the separated Joy-Cons raise the possibility for developers to better accommodate left-handed players by offering haptic feedback for either Joy-Con. Playing with split Joy-Cons while the Switch is docked also opens up new possibilities for motion controls, and well-implemented, platform-specific spellcasting could more than make up for the expected visual downgrade.
The PS5 version will also have additional content, including a PS5-exclusive Hogwarts Legacy Hogsmeade mission, and the Nintendo Switch version could similarly benefit from content incentives. Be it new skins, another explorable area, side quests, or new minigames, the Nintendo Switch version could use similarly exclusive playable content to make it competitive. On the other hand, given the Switch's comparatively limited capabilities, this content needs to avoid hampering performance, making content options limited. Given the content already offered in the deluxe and collector's edition bundles, providing different physical incentives may be the optimal route.
The Switch version of Hogwarts Legacy also has a difficult task shared with every other platform – separating itself from the transphobic rhetoric of Harry Potter's author, J. K. Rowling. Regardless of game performance or platform incentives, the wizarding world has been irrevocably tainted for many longtime fans because of its creator's hateful ideology. The official game FAQ distances Hogwarts Legacy from Rowling, but Warner Bros. doesn't take a firm stance on the issue. Therefore, there's no touch of magic that could make these players purchase Hogwarts Legacy, Switch version or otherwise.
More: Harry Potter: Wizard Video Games Like Hogwarts Legacy To Play While You Wait
Sources: Hogwarts Legacy, Hogwarts Legacy/YouTube
Editor's Note: Harry Potter creator J.K. Rowling has been accused of transphobia by those in the LGBTQ+ community. Although not directly involved in the development of Hogwarts Legacy, Rowling does stand to earn royalties from the game. We would like to reiterate our support for trans rights and that trans identities are valid. Support services are listed below for trans people impacted by discussions of transphobia.
In the USA:
In Canada:
In the UK: