Star Wars' Best Gaming Year Has Never Been Topped
The Star Wars universe offers so many rich ideas and atmospheres for video games of epic proportions, yet one year stands out as the best in Star Wars gaming history. Over 100 games based on Star Wars have been released ever since Parker Brothers released Star Wars: The Empire Strikes Back on Atari and Intellivision consoles in 1982. Since that original game, technology has improved by leaps and bounds, and so have the games. Yet even Star Wars hasn't been able to top one year that shines above all the rest for the games that were released in it.
The iconic movies aren't the only thing in the multimedia space opera franchise. In fact, Star Wars games are more important than movies for exploring the depth of the galaxy and its lore. Putting a player into the world as a character and letting them participate in it as an interactive experience provides a deeper connection and is the means for much more lore to be digested by fans. In 2005, Star Wars provided its fans with many quality games which have gone on to be classics and inspire more games to come from them.
Related: Star Wars Still Hasn't Topped KOTOR's Coolest Sith Lord
2005: The Best Year For Star Wars Games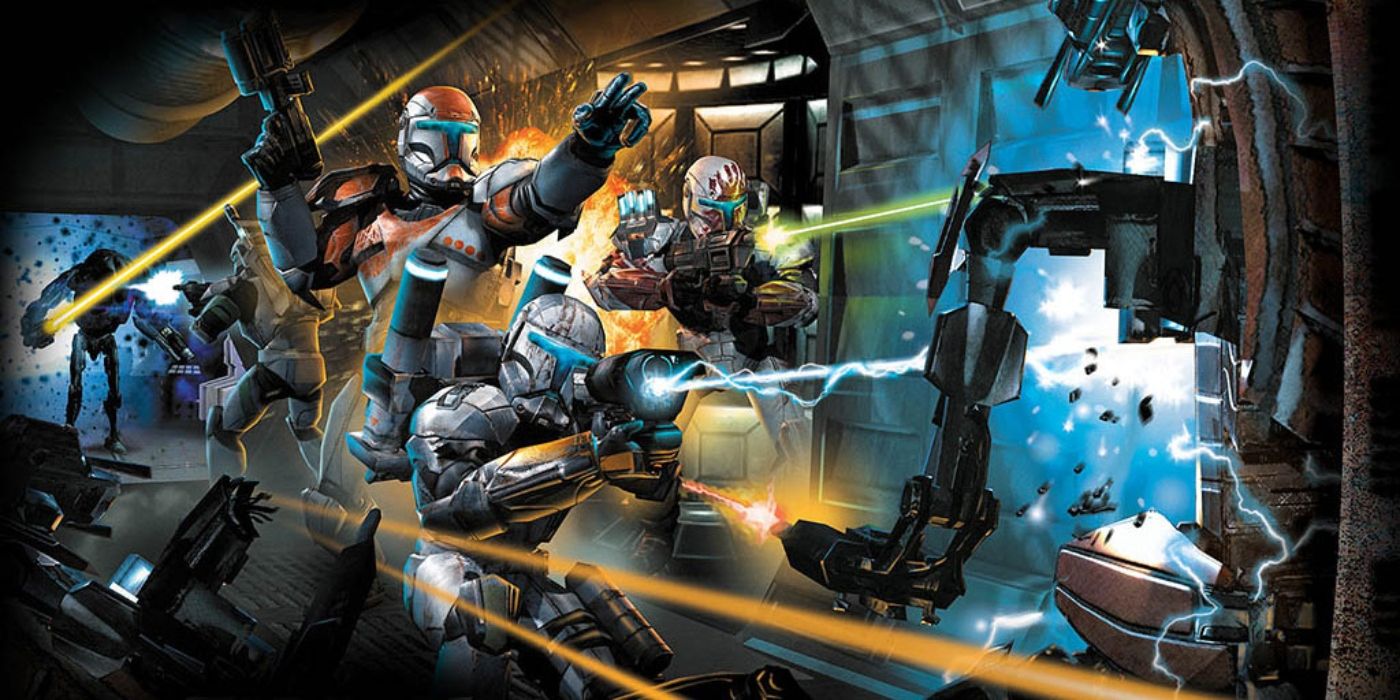 The stars aligned for games set in the Star Wars galaxy in 2005. Gaming consoles such as the Xbox360, Nintendo GameCube, and Playstation 2 were popular and allowed for beautiful cutting-edge graphics. While some games did not become major hits, such as the plug-and-play Star Wars: Saga Edition: Lightsaber Battle Game, they still took risks which were later built on and improved for future games. Even more important, however, were the ones that did become major hits.
Battlefront 2 Is Perhaps Star Wars' Most Iconic Game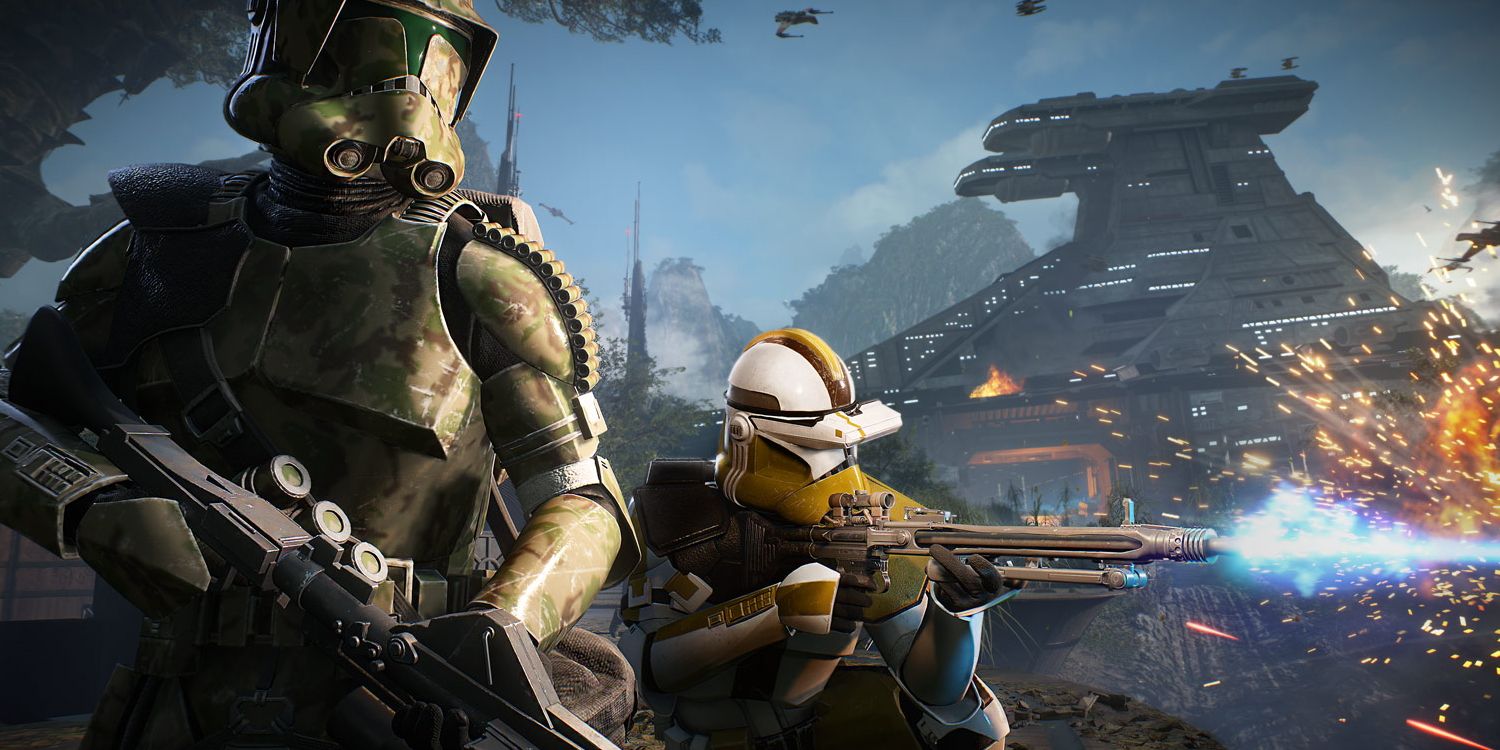 Star Wars: Battlefront 2 was recently remastered with a mod to bring it up to date because it has such a solid fan base remembering when it was first released. This action shooter based in the Star Wars universe is considered a classic by many. It offers an in-depth narrative-based campaign from the viewpoint of Clone Troopers in the 501st Legion, but the multiplayer aspect is where this game really stands out. The online game modes offer classic multiplayer shooter scenarios for players to enjoy within the Star Wars galaxy.
Republic Commando Remains A Top Star Wars FPS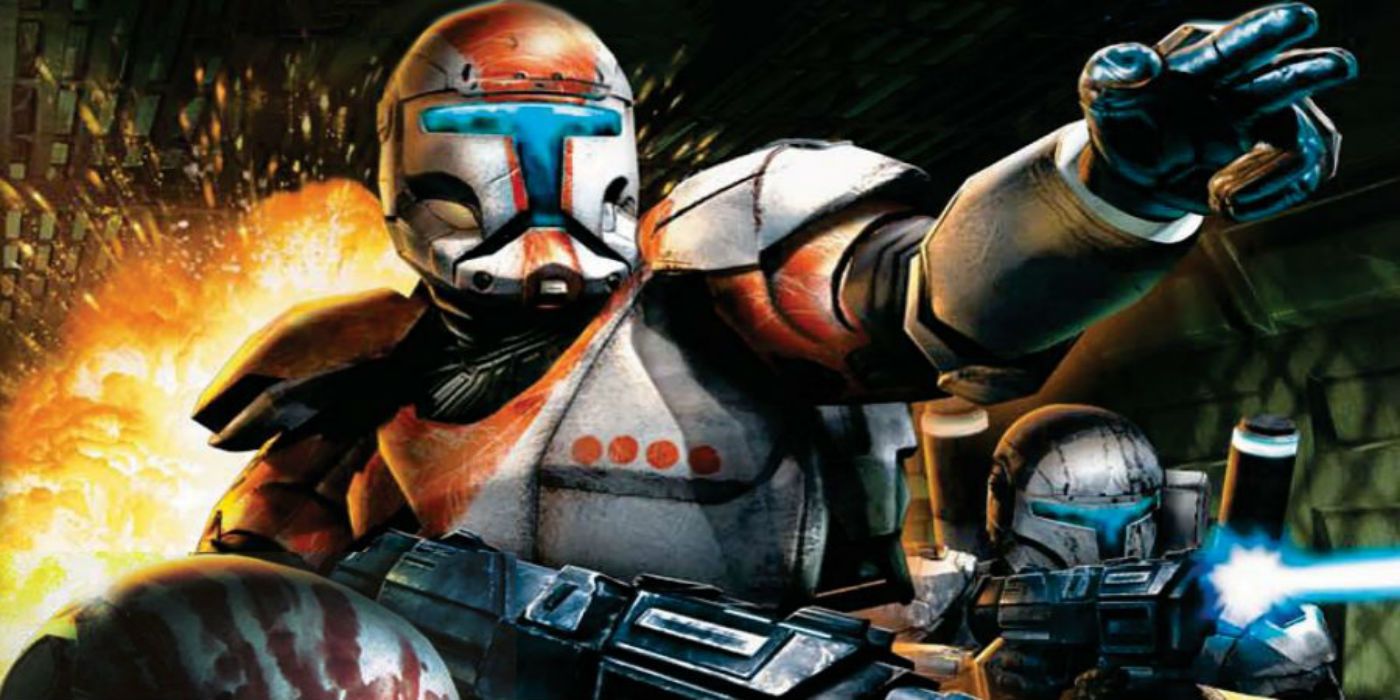 Star Wars: Republic Commando is a tactical first-person shooter which has gained a cult following over the years by many who consider it to be one of the best Star Wars games ever made. It was so popular that cameos of the characters have appeared in several Star Wars IPs, including being playable in the 2017 remake of Battlefront 2. It is one of the best Star Wars games where players cannot be Jedi, with players instead assuming the role of a squad leader for a Clone Army special ops unit as they complete missions during the Clone Wars.
Star Wars' Best Movie Tie-In Game Is Revenge Of The Sith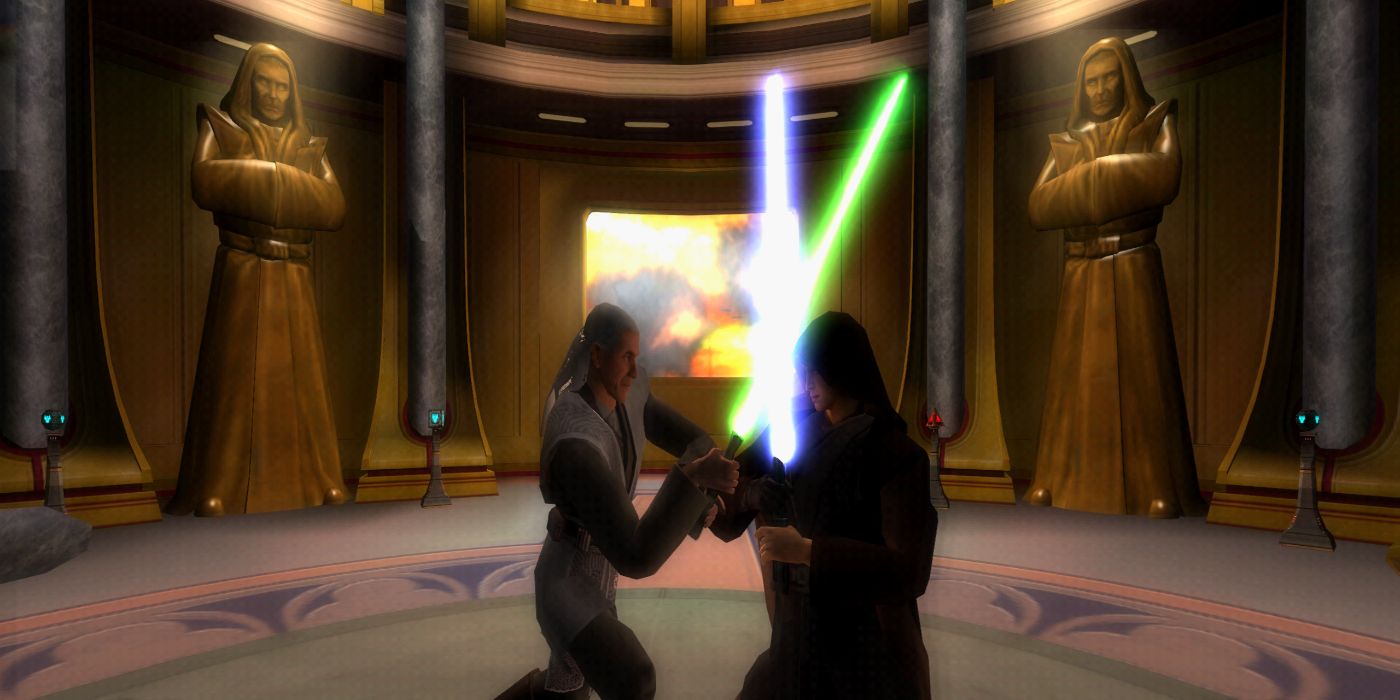 Based on the movie of the same name, Star Wars Episode III: Revenge of the Sith lets players experience the movie first-hand by playing Obi-Wan Kenobi and Anakin Skywalker at different times in the story. The game closely follows the plot of the movie, until a surprise alternate ending that would have completely changed the course of the entire Star Wars saga if made canon, by having Anakin defeat Obi-Wan at the duel on Mustafar. This twist to the story added to the feeling that Revenge of the Sith's game was very dark, yet still was one of the highest-rated games of 2005.
Related: LEGO Star Wars Doesn't Understand Revenge Of The Sith's Plot
LEGO Star Wars Became An Instant Classic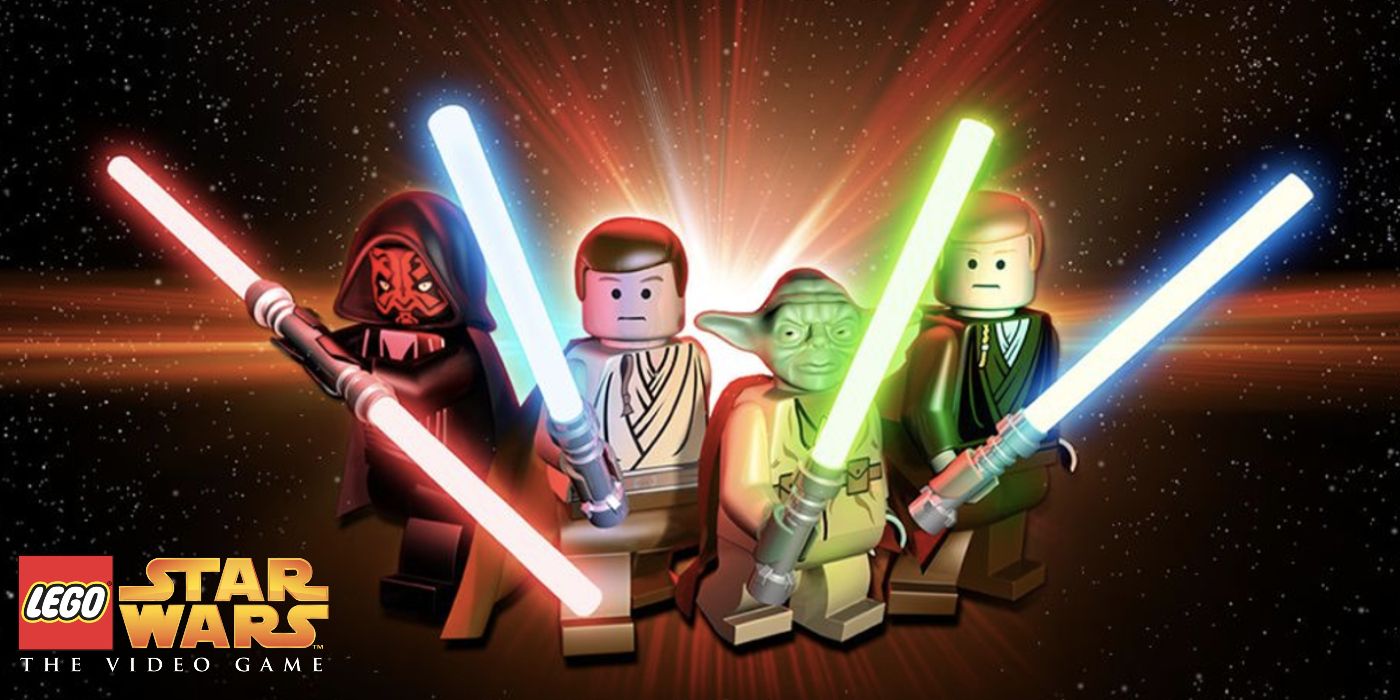 LEGO started creating games based on classic IPs just a couple of years prior with the first LEGO Harry Potter game, but LEGO Star Wars immediately won hearts with its creative design and use of LEGO minifigs to represent the classic movie characters. Unlike many other Star Wars games, LEGO Star Wars was geared toward families and children. This version of representing the familiar plots and characters has a more cheerful experience, without even offering a possibility of a game over screen. Additionally, there is an included Free Play mode where once a level is cleared within the Story Mode, it is unlocked in Free Play to just enjoy in a more relaxed way and unlock hidden extras. The concept of LEGO Star Wars has become so beloved that new entries continue to get developed, such as the new LEGO Star Wars: Skywalker Saga which continues to receive DLC and updates.
Other Star Wars Games Of 2005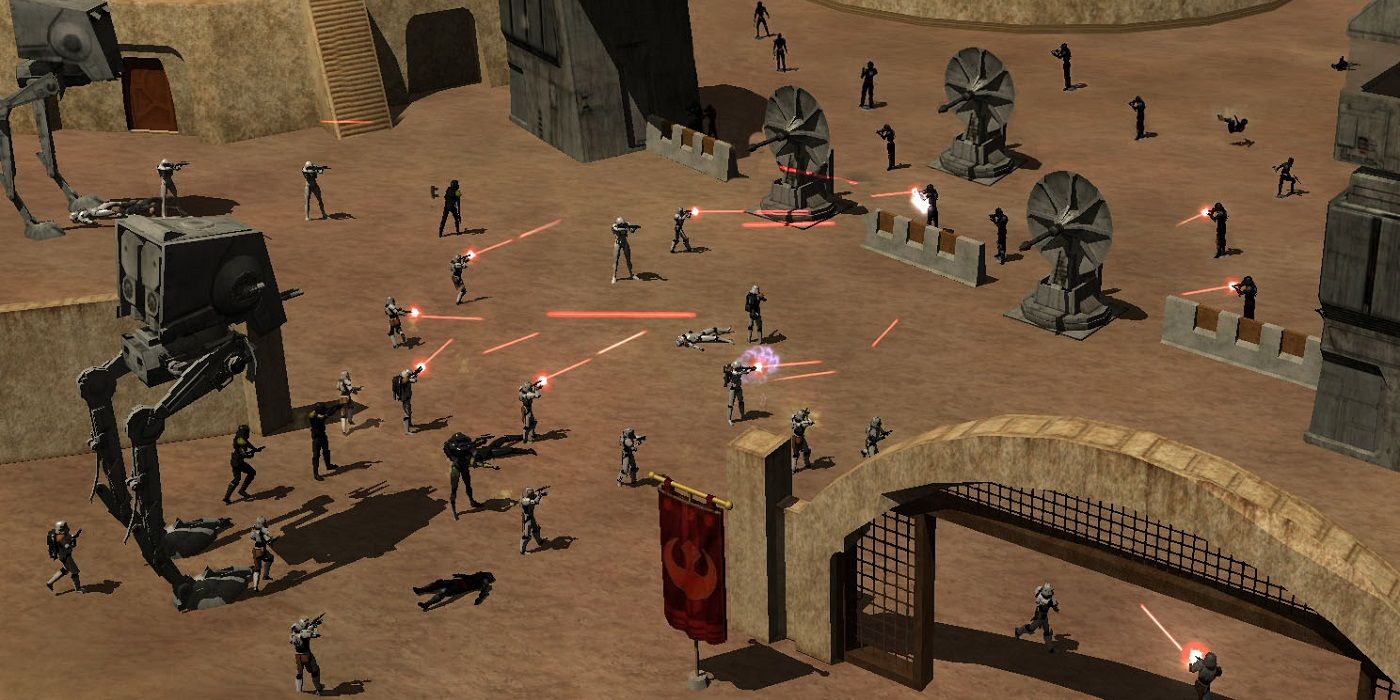 While the above-mentioned games were by far the most spectacular of Star Wars games to launch in 2005, that does not even scratch the surface of all the content that was released that year. Several mobile games came out that year, as well as the final expansion for the Star Wars Galaxies MMORPG, which unfortunately did not do well enough to survive long after. Here is a list of some more Star Wars games that came out in 2005:
Star Wars Galaxies: Trials of Obi-Wan – The third and final expansion for the classic MMORPG
Star Wars: Saga Edition: Lightsaber Battle Game – A plug-and-play game using a wireless lightsaber
Various Star Wars mobile games:

Star Wars: Battle for the Republic
Star Wars: Grievous Getaway
Star Wars: Battle Above Coruscant
Star Wars: Republic Commando: Order 66
Star Wars: Lightsaber Combat
Star Wars: Ask Yoda
Star Wars: Puzzle Blaster
Star Wars Trivia
Star Wars games have had a long history of ups and downs, as would be expected from any IP with over 100 titles. While many great games have appeared both before and after 2005, that year has yet to be beaten for the number of classics that came out of it. Star Wars is always a welcome addition to a gaming library, and perhaps soon there could be a year even better than 2005 for galactic content.
Next: LEGO Skywalker Saga's Galactic Edition Is The Most Pointless DLC Ever