Starkville-Based Glo Featured in New York Times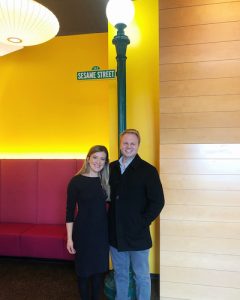 In a long-form Business section article about the trials of globalization during the pandemic and civil unrest this past year, the New York Times featured Starkville-based Glo and CEO Hagan Walker, following the journey of one of Glo's cargo shipments from a Chinese factory to the state of Mississippi during last summer's Delta wave of COVID-19.
"A year earlier, a container could be shipped from China to the West Coast of the United States for about $2,000," reads the story by Peter S. Goodman, with Glo photos by Whitten Sabbatini. "The same journey was now pushing $20,000."
Hagan recounts the efforts he had to go through—over a nine-month process—to get products ordered and delivered in time for the Christmas season of 2021. And he was starting in December 2020.
"I was scared," He told the New York Times. "I was willing to pay pretty much whatever."
The story uses Glo to illustrate China's manufacturing sector's challenges from COVID-19 and supply chain pressures. It then turns to the difficulties found in over-land shipping in China, overseas shipping, and trucking in the U.S.
"… the story of how a single container made it from coastal China to central Mississippi shows the complexity of the troubles — a condition unlikely to give way to normalcy anytime soon. The still-unfolding disruptions caused by the pandemic have only been amplified by Russia's invasion of Ukraine along with fresh Covid lockdowns imposed in China," writes Goodman.
It's a fascinating read, and we at Innovate Mississippi are so excited and proud to see Glo feature prominently in a story of this magnitude. Congratulations to Hagan, his business partner Anna Barker, and the Glo team.
Share this one far and wide!