Sydney weather, NSW floods worsen; Emu Plains, Emu Heights SES evacuation orders issued; Anthony Albanese visits Ukraine; Copenhagen shooting kills, injures several
River levels across Sydney's west are continuing to rise rapidly, some increasing by 30 cm per hour, as the SES warns of more rain this afternoon.
NSW SES Commissioner Carlene York said there had been 3900 requests for assistance and 85 flood rescues during the severe weather front.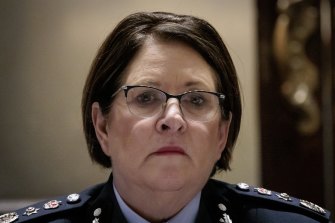 "It's going to continue raining overnight, so I ask people to be very aware of the risks as they're at home," she told ABC News.
"Some of the rivers, particularly near Windsor, are rising at about 30 cm per hour. It can change quite dramatically."
York added conditions may ease into tomorrow, but the rain is expected to linger until Friday.
Meanwhile, in affected areas, residents are grappling with the consequences of the flooding.
Laurie Geist, the head coach at Tennis Camden in Sydney's south-west, said his business had gone underwater four times this year.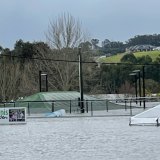 The first two times he lost everything, with the council condemning the clubhouse. In the months since, it's stood empty, growing more mould.
Since the April flood, they've been without electricity, having to run a lead 50 metres to a nearby business just to keep the power going. But this latest flood has been heartbreaking.
Currently, the tennis courts are still about a meter and a half underwater.
"Where else do I go? I am 62 years old – I am not looking for another job," Geist said.
"I am struggling, you are lying awake at night. I've got to find a good book, and otherwise, I can't sleep, you are thinking of all the things you have to do. It's just heartbreaking.
"But we soldier on, we keep going, and we'll just see what happens next."