Photos of Samsung Galaxy Z Flip4 batteries reveal larger than expected capacity
A previous leak suggested that the Samsung Galaxy Z Flip4 will bring a minor upgrade in battery capacity. Now the actual batteries have been photographed and it turns out that the upgrade will be bigger than expected.
There are two batteries, both made by Samsung SDI. One has a rated capacity of 2,555mAh, the other of 1,040mAh. This brings the total to 3,595mAh rated, but typical capacity will probably be labeled as 3,700mAh. That would be a 400mAh increase over the Z Flip3 battery or a 12% bump in capacity.
That's not huge, but it's not nothing either, considering that 3D renders indicate that the phone will be roughly the same size (a bit thicker – 7.2mm, up from 6.9mm). Also, it's the same battery capacity as the Galaxy S22.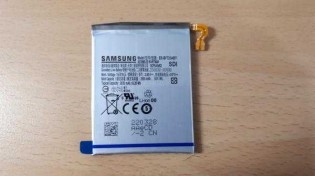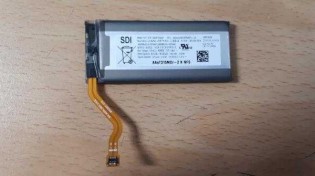 Samsung Galaxy Z Flip4 batteries photographed
Rumor has it that the Galaxy Z Flip4 will receive another battery upgrade – the charging speed will be raised up to 25W (from 15W on the Z Flip3). This too matches the S22.
Live photos of the new Flip leaked earlier today showing the larger cover display and the redesigned hinge. The Galaxy Z Flip4 and Z Fold4 are expected to be announced in early August, but Samsung has already begun the process of mass production, which has led to these leaks.