Frozen's Idina Menzel Almost Regrets One Let It Go Change
Looking back on her iconic song, Frozen star Idina Menzel admits there's a change she made to "Let It Go" that she now looks back on with some regret.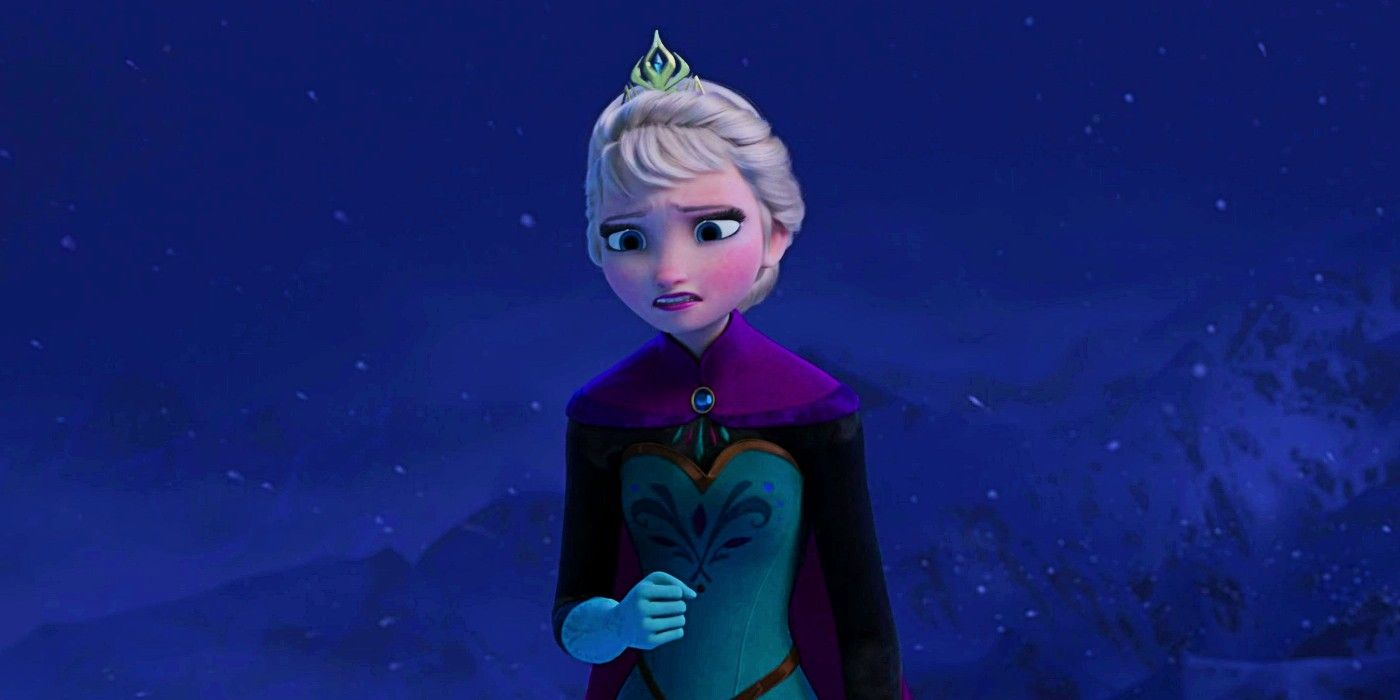 Frozen star Idina Menzel admits there's one change she made to "Let It Go" that she almost regrets now. In 2013, Tony winner Menzel made Disney history when she voiced Queen Elsa in Chris Buck and Jennifer Lee's Frozen. The movie itself was a surprise hit, raking in over $1.2 billion worldwide and winning two Academy Awards. However, Menzel's turn as Elsa – and more specifically, her showstopping tune "Let It Go" – reached a level of popularity few modern Disney songs have been able to match. In addition to winning several awards, "Let It Go" made it into the top 5 on the Billboard Hot 100 chart and went viral.
Now, however, Menzel admits there's something about her vocals in "Let It Go" that she looks back on with unease.
While speaking with CNN, Menzel explains that, after first recording the song, she asked for a change: To make her vocals higher. While she stands by that choice, there is a part of the actor that regrets it now. Menzel says:
I knew it was a real accomplishment and a great get to be a Disney princess, to be welcomed into the Disney family and be in a musical, I knew that that was pretty epic, but I had no idea it would become the phenomenon that it did. So, I came in once and I sang it and I came back another time, because they had written another part to it and they changed some of the lyrics. I realized that I felt like my voice sounded too mature, in order to really embody this young woman that you see in the movie, so I asked them to take it up — I don't know why I did that, because when I'm in concert all over the world and I have a cold and I just want to kill myself. [Laughs] But I asked them, "Let's take it up a half-step and see," because then it sounds a little bit more innocent in my voice, a little younger. As I was watching it just now, I was thinking, "Jeez, what was I thinking there." But, I'm glad, because she sounds a little younger and little bit more vulnerable.
Related: Disney's Animation Struggles Show Why Frozen 3 Is Inevitable
Why Let It Go Remains One Of Disney's Biggest Songs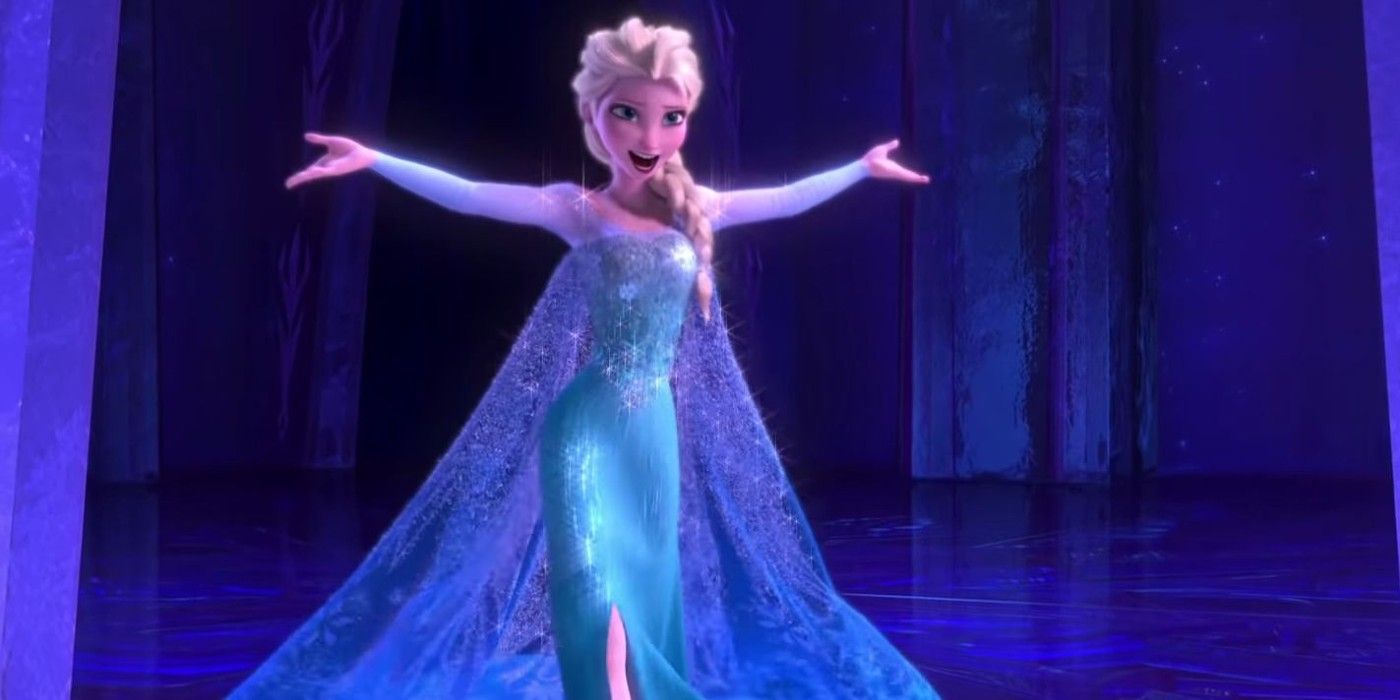 Since Frozen's release nearly a decade ago, Disney has only produced one song that comes close to matching "Let It Go" in popularity, and that is Encanto's "We Don't Talk About Bruno". That song had the added advantage of TikTok, which helped it go viral through fan-made parodies and recreations. Frozen's song reached the same level of success as Encanto's without the aid of the music-minded social media platform; instead, it exploded through other outlets as the core message of "Let It Go" resonated with viewers everywhere.
"Let It Go" represents an important turning point in Elsa's Frozen journey. It is the moment where she stops suppressing her icy powers and frees herself. The idea of embracing one's true self is something that many people can empathize with, hence why "Let It Go" achieved such acclaim. It has even been co-opted as an LGBTQ+ anthem. It also helps that Menzel has incredible vocals, making it an inherently appealing song to listen to. Parents might not have been big fans of "Let It Go" by the end of Frozen's peak popularity, but the song will always be remembered as one of Disney's biggest and best songs because of its deeply relatable message and its importance to Elsa.
Will Frozen 3 Ever Happen?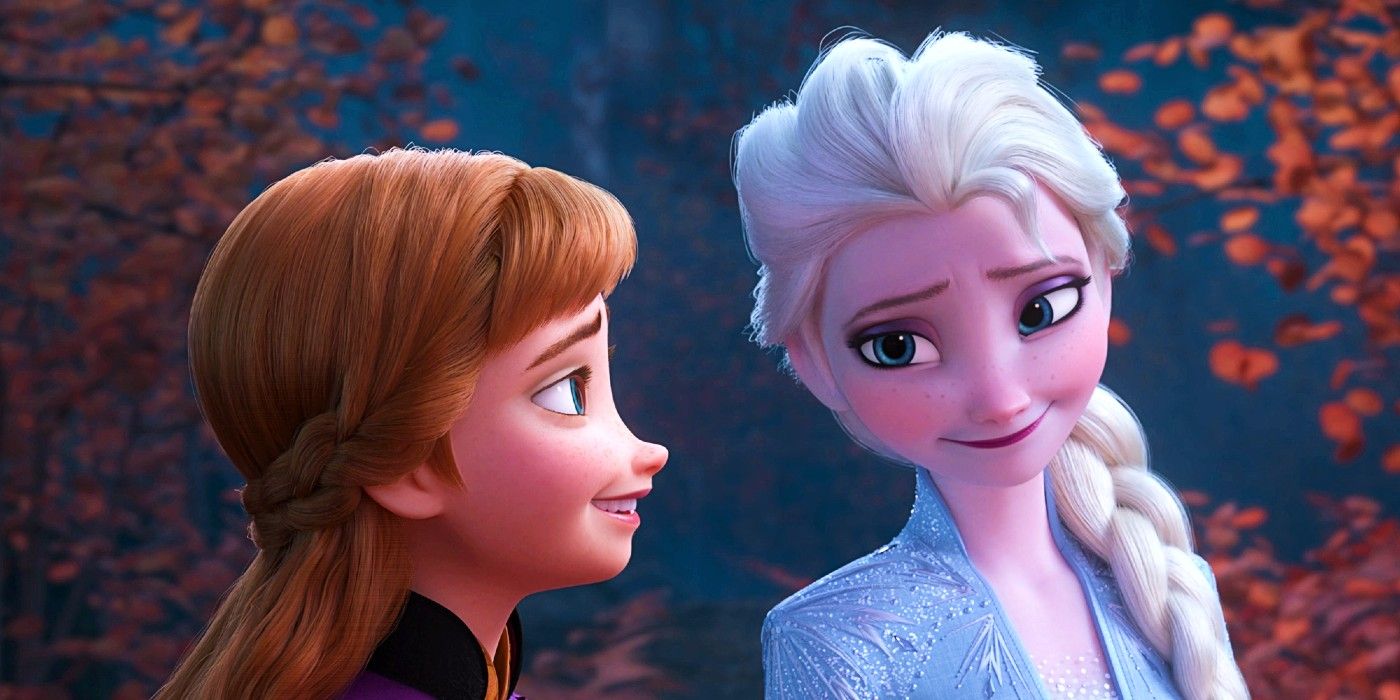 Frozen received a sequel in 2019, and ever since there has been talk of a potential third film. Over the years, many cast members have spoken of the possibility, from Kristen Bell to Josh Gad. The most recent update came last summer from Bell, who confirmed her and her co-stars' interest in a Frozen 3. However, nothing official has been announced as of this writing. Not long after the release of the sequel, Lee cast doubt on Frozen 3 when she said the story felt complete. However, with continuing interest in the franchise and "Let It Go" still enduring as a go-to Disney showstopper, there is a chance Disney will seek to revisit Elsa and her sister Anna someday in another Frozen movie.
Next: Frozen 3 Is A Bigger Deal For Anna Than Elsa
Source: CNN